Reeds Spring Schools will have an AMI Day on Friday, February 3. Several locations around the district still have poor road conditions.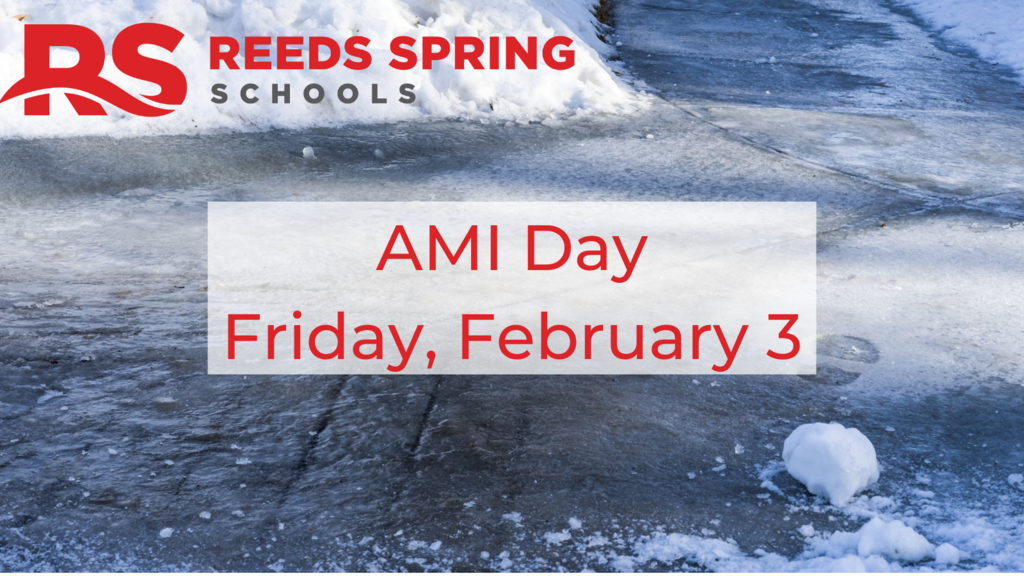 Thursday's home wrestling match has been rescheduled for Tuesday 2/7. It will be Sr. Night.

Reeds Spring Schools will have another AMI Day on Thursday, February 2.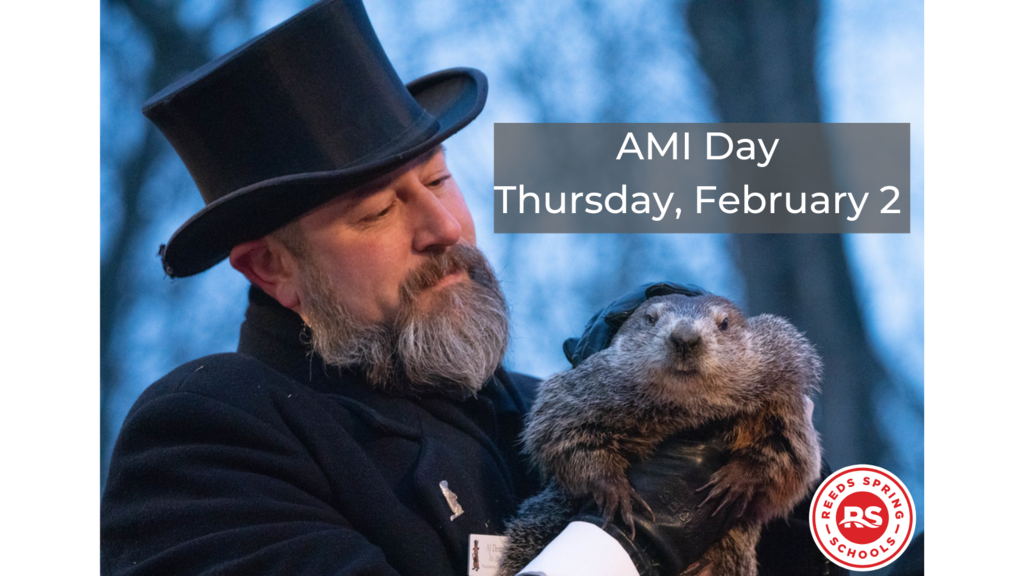 Wednesday, February 1 will be another AMI Day. #ONEwiththePACK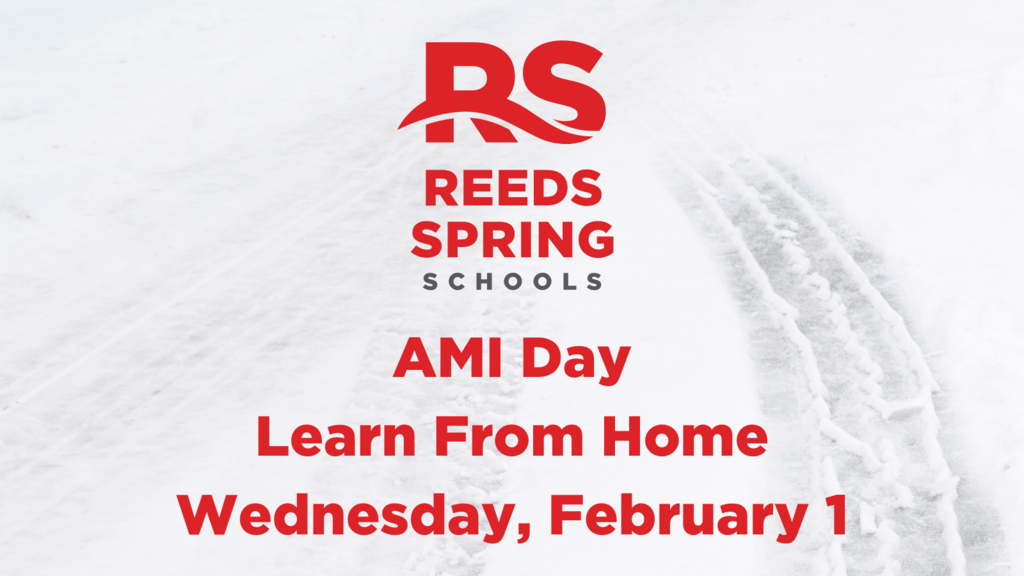 Tuesday's HS boys basketball game at Mt. Vernon has been rescheduled for Thursday 2/3. 5:00 start.

Tuesday, January 31 will be an AMI Day (learn from home). #ONEwiththePACK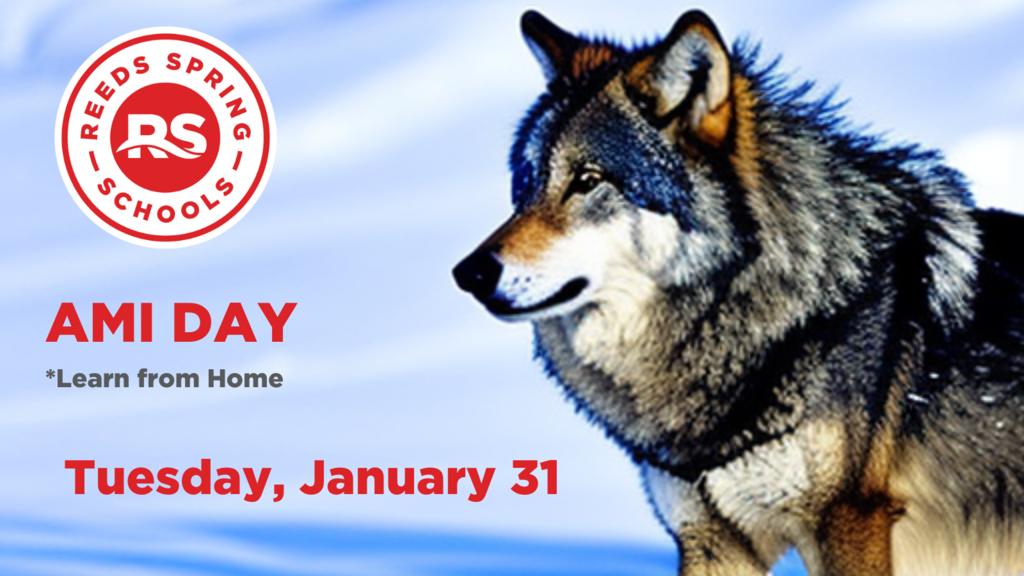 All youth activities have been canceled for Monday, January 30 due to weather conditions.

Due to weather Monday night's Lady Wolves Basketball game has been cancelled. Game moved to Friday.

Reeds Spring Schools will have an AMI Day (learn from home) on Wednesday, January 25. Please check your email for an explanation of AMI expectations. #ONEwiththePACK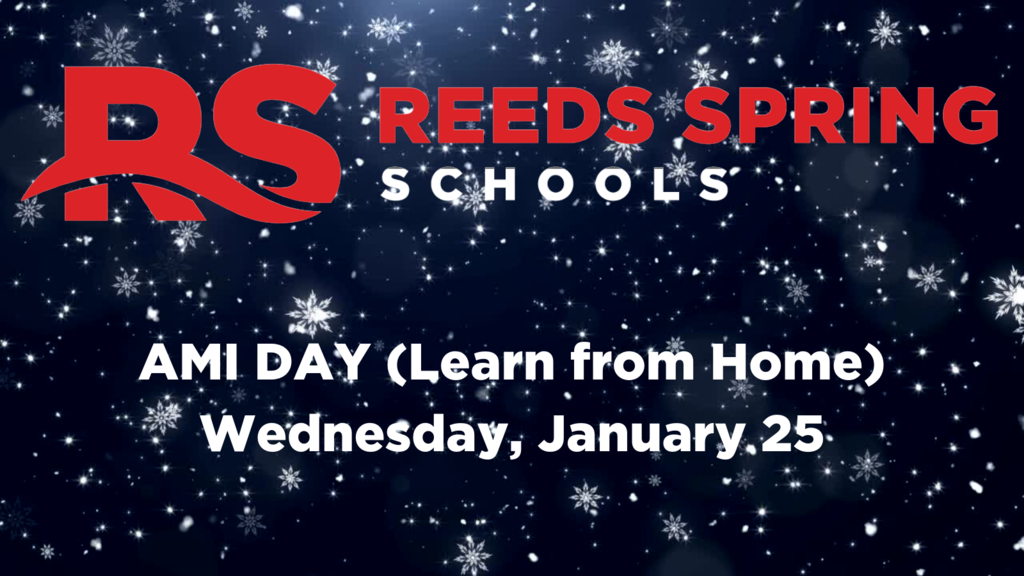 Due to incoming weather, Reeds Spring Schools will dismiss at 2:00 p.m on Tuesday, January 24. Buses will run their normal routes. If you plan to pick up your child from school, please be in the car line at 2:00 p.m. #ONEwiththePACK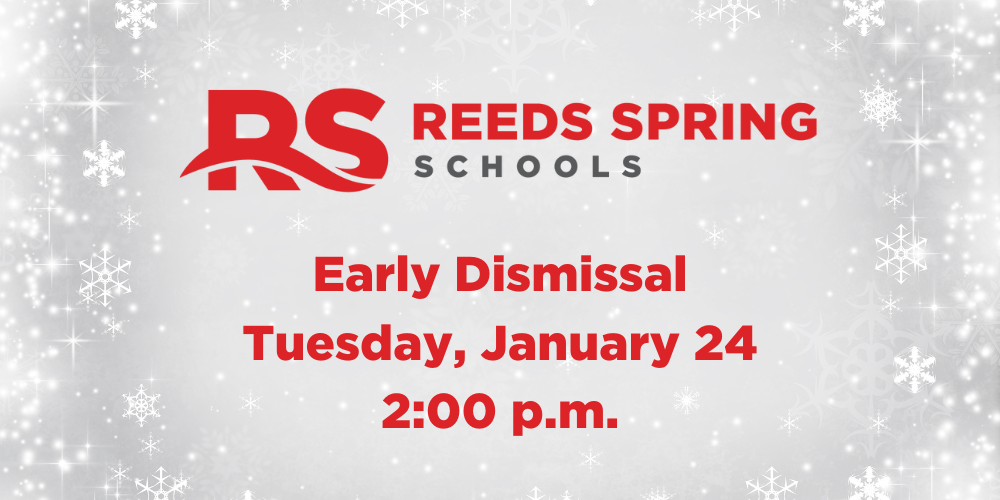 Due to the forecast for winter weather, Tuesday night's RSMS boys basketball game vs. Logan-Rogersville has been canceled, along with all after school activities. A make up date for the game will be announced at a later time.

Due to incoming weather, we have canceled Tuesday night's boys basketball game at Seymour. Makeup date TBA.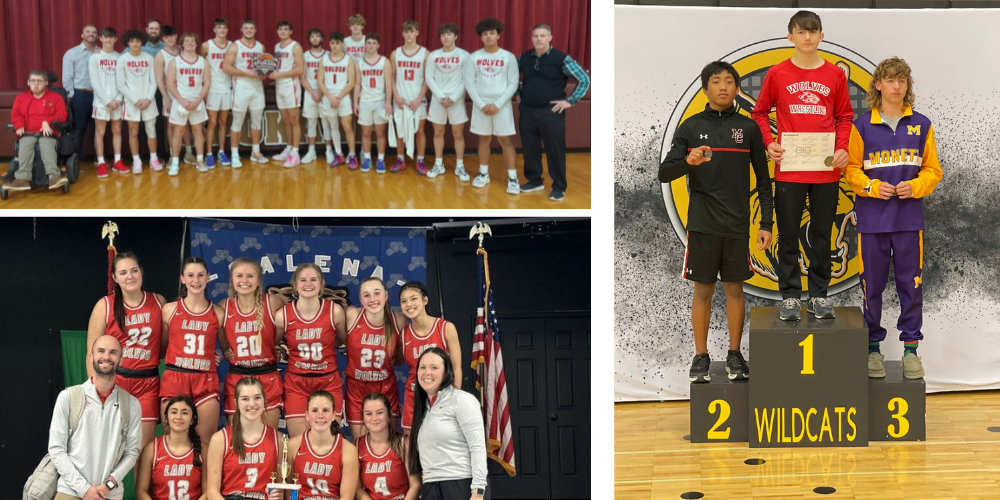 We'd like to thank The Quilted Cow for donating fabric, money, and supplies to the RSHS sewing classes!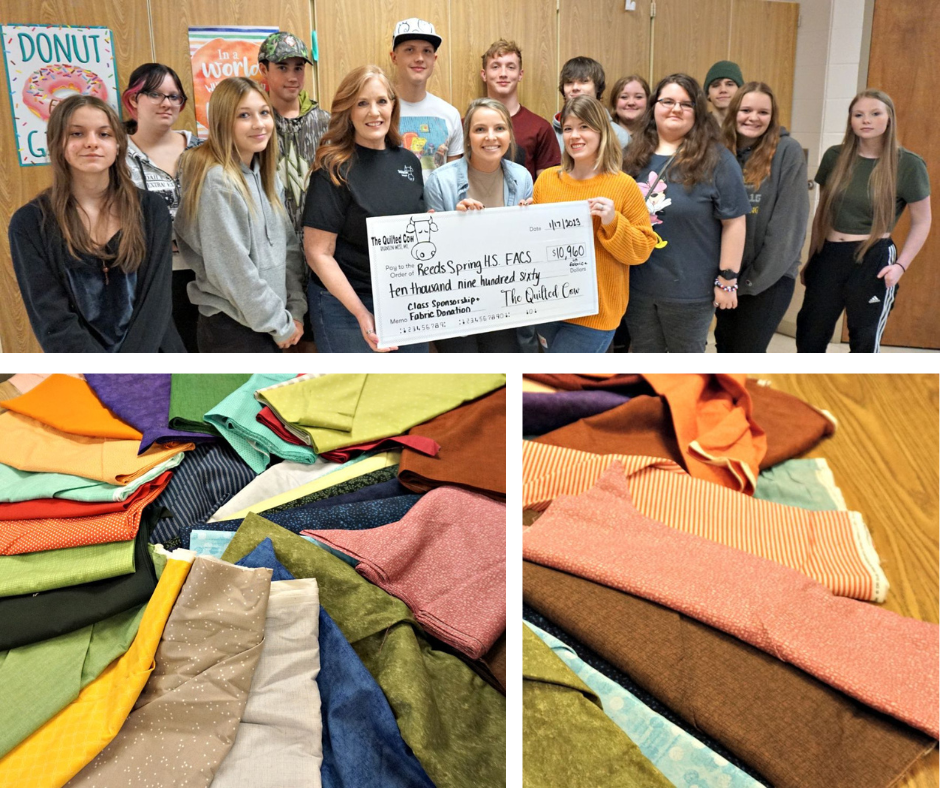 Primary School Counselor Mrs. Stephanie Smith received the FOX49 Golden Apple Award! A story about her will air at 9:00 p.m. Thursday on FOX49 News.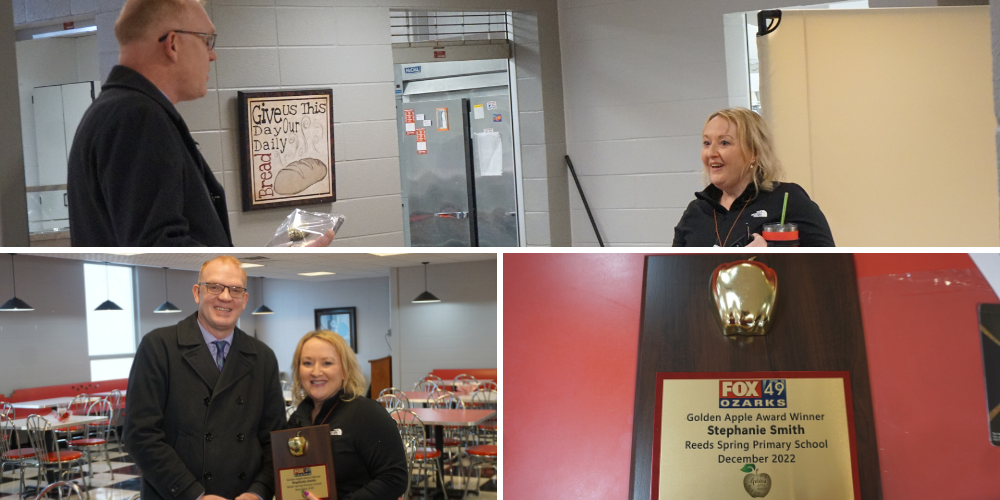 Primary School students were happy to see some special visitors on Thursday!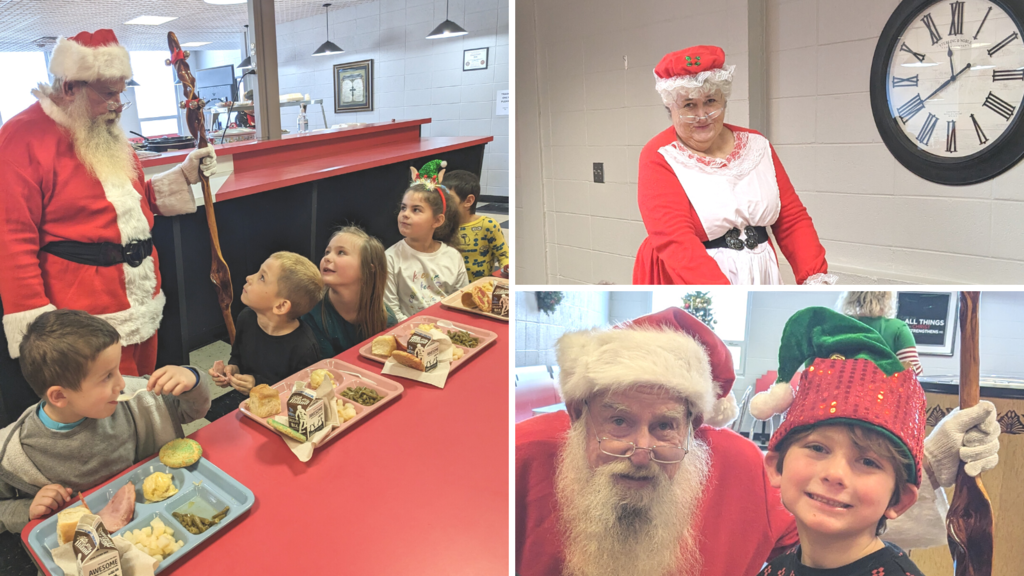 This week RSIS has set up a holiday store so students can choose two free gifts to give to family members!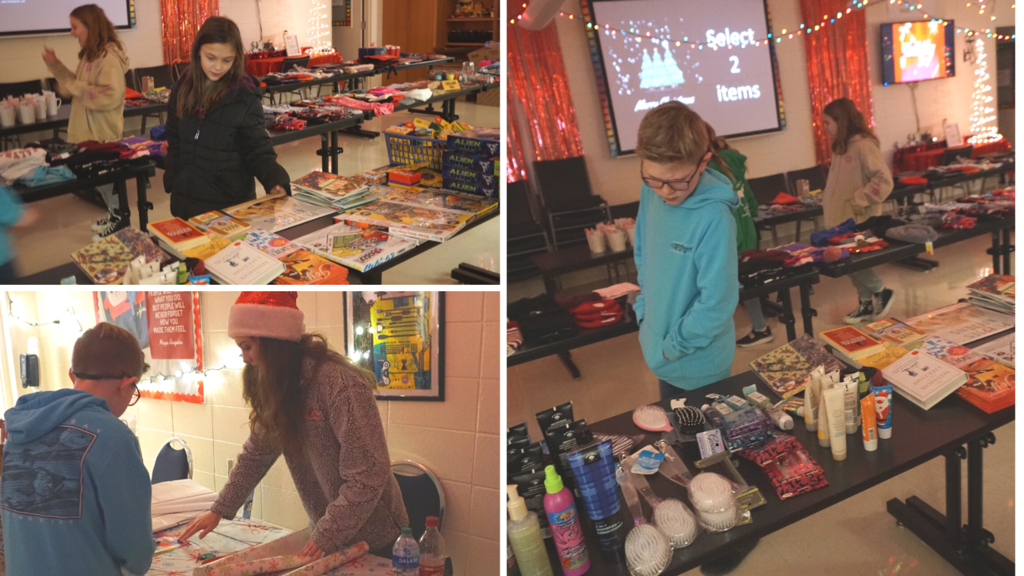 The Wolves Den Store is open at RSMS. Students earn Paw Pounds for good behavior and citizenship and can cash those in for spirit wear, school supplies, Christmas presents, snacks, and crafts. Thanks to a recent grant, the store will soon expand to include hygiene products.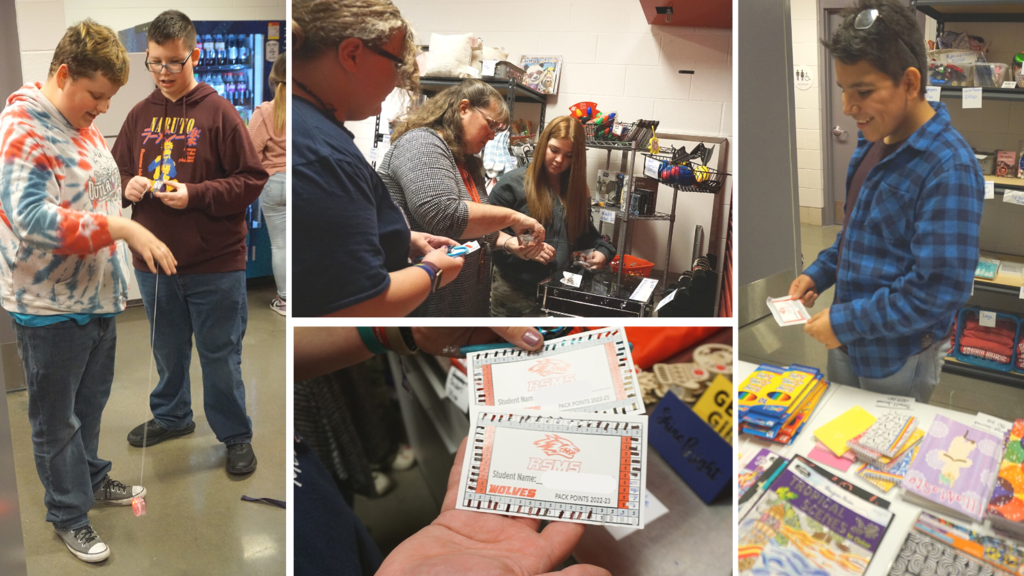 The third-grade concert is tonight at 6!