Parents of 8th graders and 12th graders should check their email for important information about required immunizations.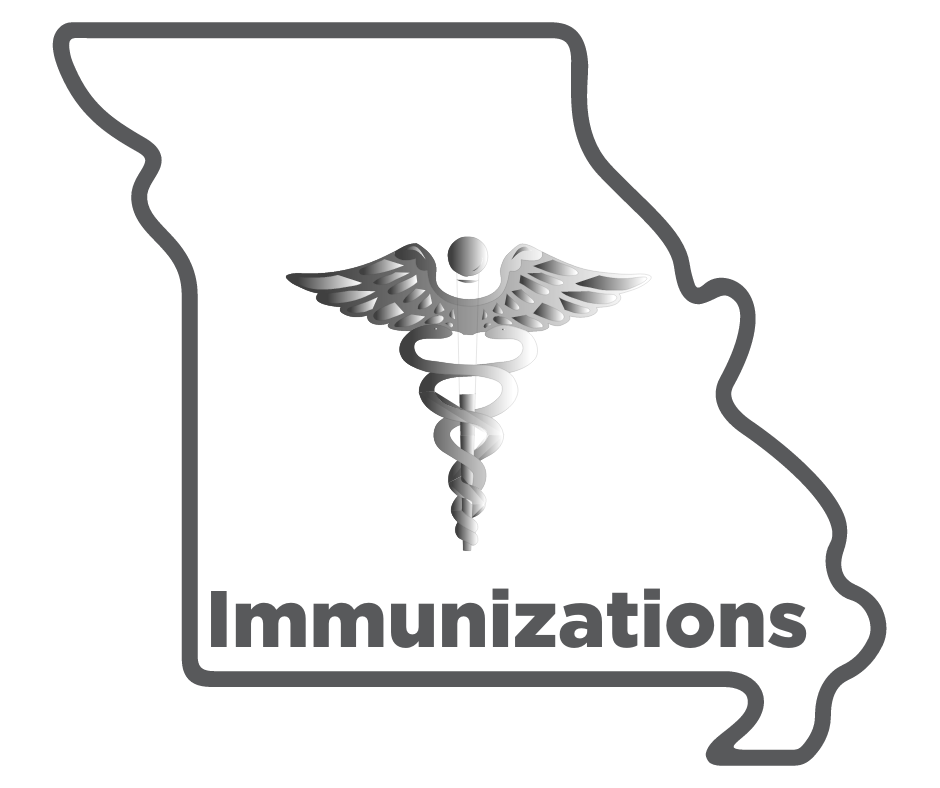 Parent Meeting- Thursday, August 11th - 5:30 pm MS Auditorium This meeting is for parents of students that will be involved in MS Activities this school year.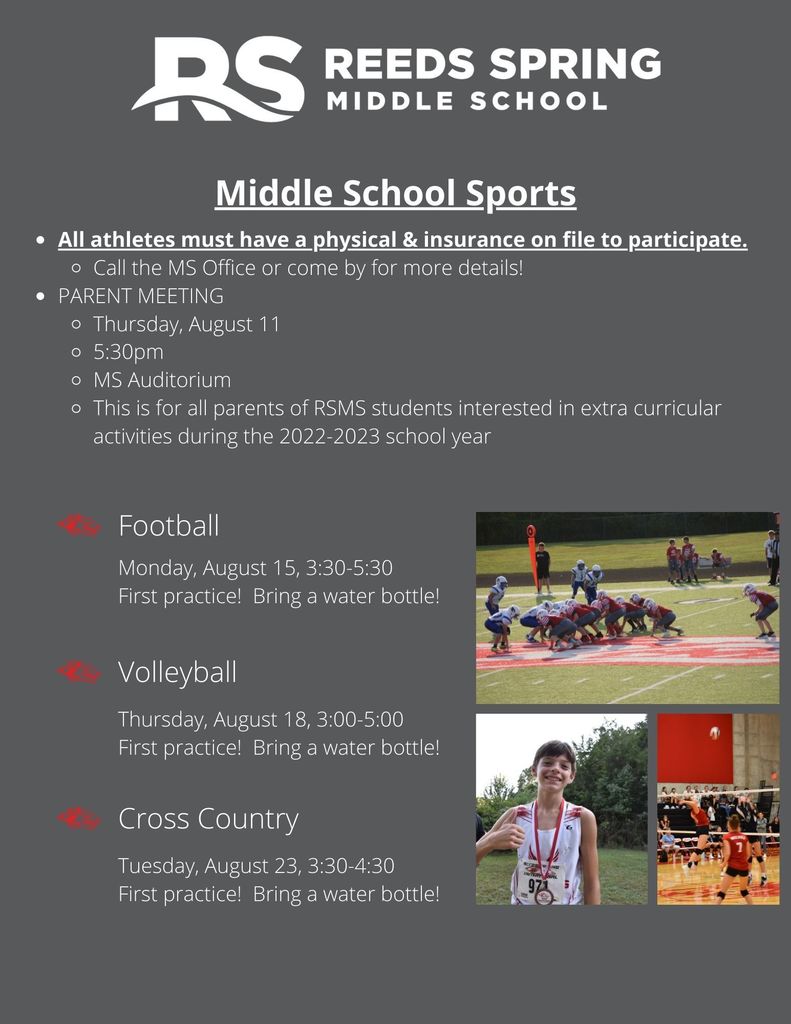 Parents, please check your email for important back-to-school information from RSMS!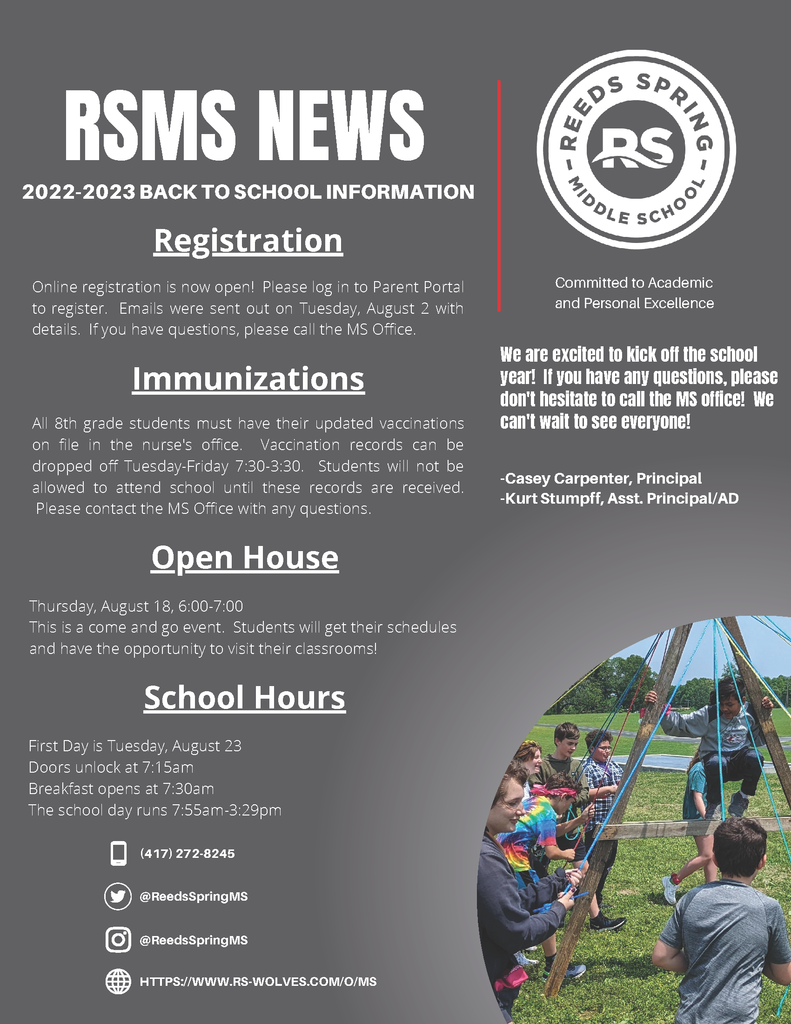 Families should receive an email on Tuesday, August 2 with instructions on how to register online for the upcoming school year. If you do not receive the email, please contact Dana Andrus at
dandrus@wolves.k12.mo.us
or call 417-272-8173.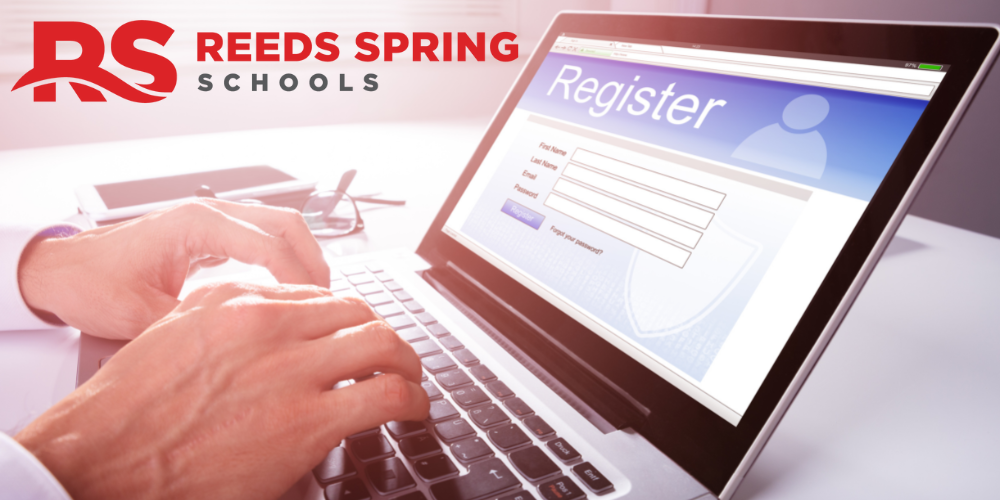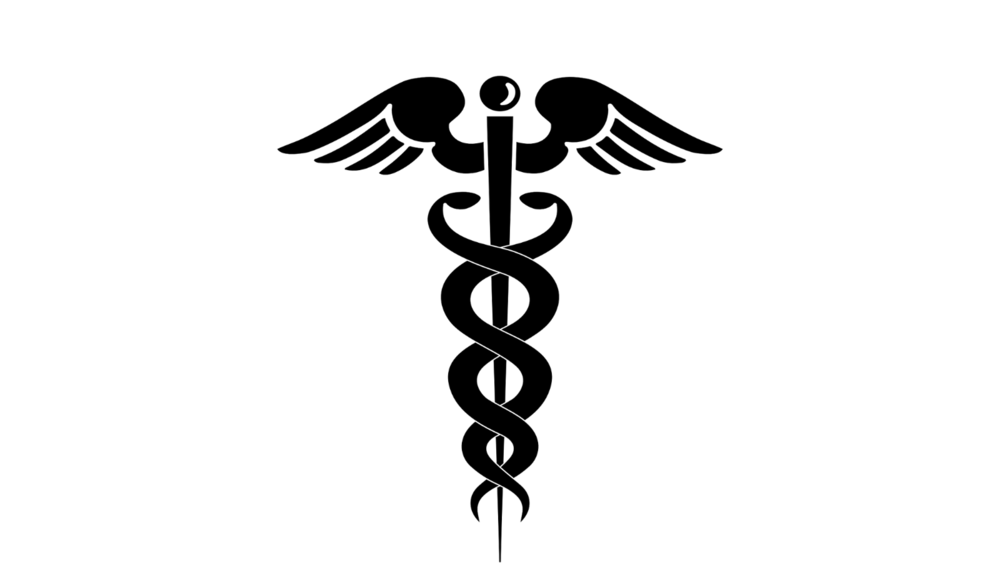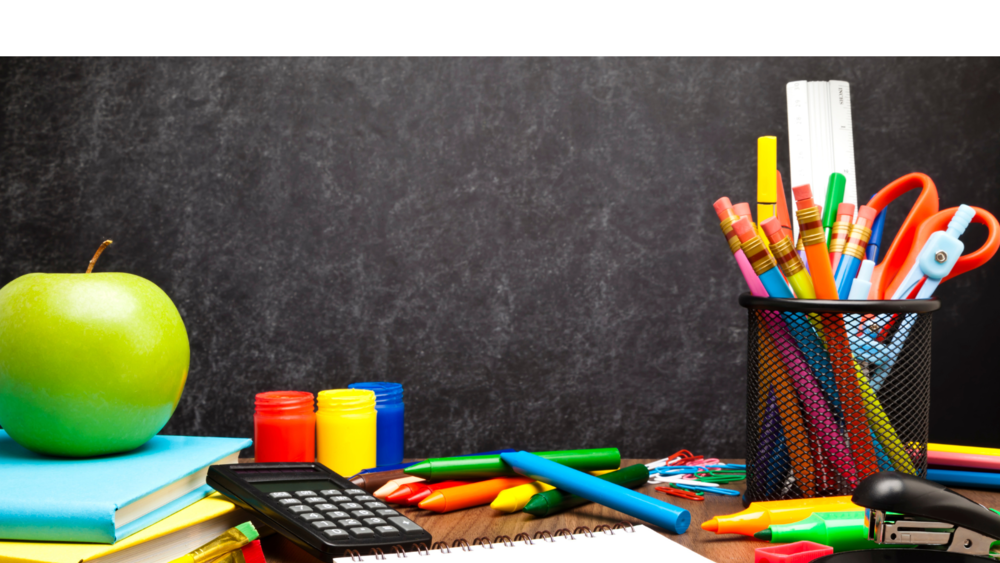 Students who are new to Reeds Spring Schools can enroll starting on Wednesday, August 3. A parent or guardian must visit the building that the student will attend. Please bring a birth certificate, proof of residency (utility bill), and immunization records. Registration hours are from 8:00 a.m. - 2:30 p.m. daily. Families who have students who already attend Reeds Spring Schools will receive an email with registration instructions on August 2. Please call 417-272-8173 if you have any questions. #ONEwiththePACK