The Reeds Spring School Foundation's mission is to promote and enhance excellence in education and student success. You can help the Foundation fulfill that mission by supporting one or both of its fall fundraisers.
The Foundation is hosting the Wolf Howl Scramble Golf Tournament on Monday, October 3. The cost is $400 for a team of four and includes a round of golf, a boxed lunch, and an opportunity to win prize drawings. The deadline to register is September 26.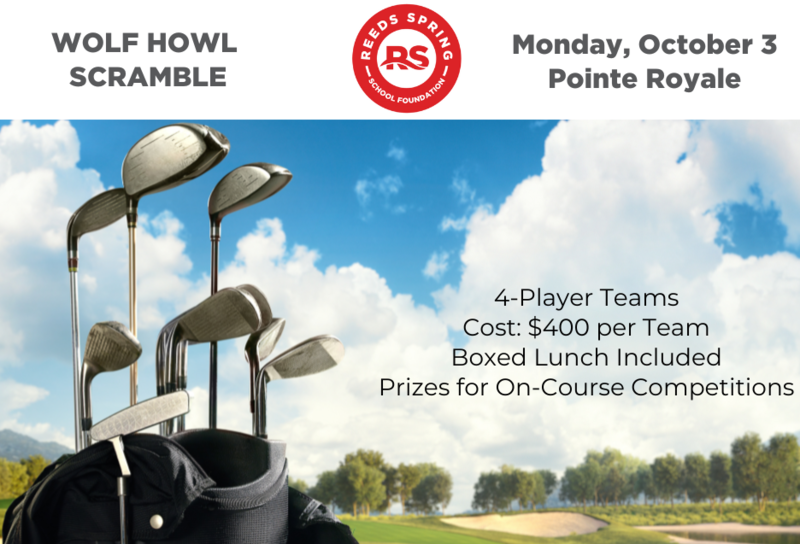 ---
The other fundraiser is a raffle to win a trip to Nashville, Tennessee.
The prize package includes three nights at Club-Hotel Nashville, dinner for two at Blake Shelton's Ole Red, and two tickets to the Grand Ole Opry.
One raffle ticket costs $10, or you can buy three for $20, four for $30, ix for $40, seven for $50, nine for $60, 10 for $70, 12 or $80, 13, for $90, or 15 for $100.
Tickets are available at Reeds Spring High School football games, or you can contact the School Foundation on its Facebook page, www.Facebook.com/ReedsSpringSchoolFoundation.